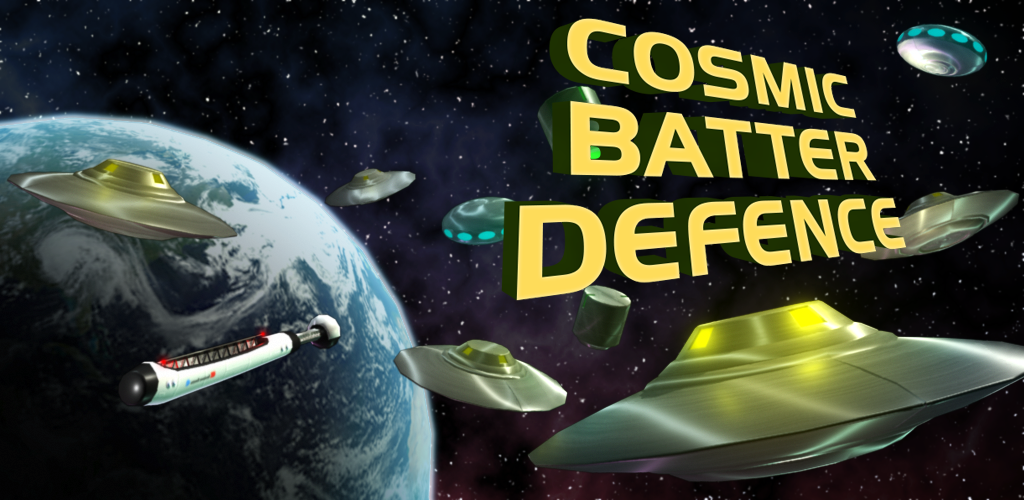 Swing your bat to save the Earth!
The Hugest War of the World on your palm.
The alien UFOs fire at the earth. You hit back those attacks with the bat, and defeat them.
A strikeout means geocide. World's fate depends on your bat.
Enjoy the throb stomach mind of the space scale, by simple screen tappings.
Including two game modes.
STORY MODE: Win through 30 various stages to see the ending.
CHALLENGE MODE: Try for the highest score in endless stages.
Both are completely free.
The origin of this game published in that 'shockwave.com' as a web game in 2002 and made a big hit. Now, it returns as a mobile app, luxuriously by the powers of the latest 3D graphics and a physic engine.
Music composed by the legendary Shinji "SamplingMaster MEGA" Hosoe of the Japanese video game music company SuperSweep, best for his work on certain arcade titles!
reviews
Featured on Google Play "Indie Corner". (November 2018)
Play for FREE. Download Now!
"COSMIC BATTER DEFENCE" is a Free App.
To play this game, please follow the links below.