Long-established, Honest Craftsmens' Handmade Video Games.
Welcome to PointZero website.
Our company celebrated its 26th anniversary in May 2022.
In the meantime, we have consistently worked on the planning and production of entertainment contents centering on video games.
In the industry as it moves forward, the stage keeps moving from arcade games to console games, browser games, mobile phone games, smartphone applications, and so on. And accordingly, we have introduced various new technologies.
However, we feel that what we are aiming for in business has not changed so much in such a drastic transient change in the last 26 years.
What do you do in this company?
What kind of video games do you make?
Small and smart ones with ideas and qualities stand out.
Because, we love those kind of games, and we are good at making them.
Through them, we have repeatedly made efforts to respond promptly and cheaply to various requests from various customers. We think that we have raised certain proud achievements.
Especially, we received a lot of popularity in casual games such as smartphone applications, web games that can be played with browsers, and mini games using mobile flash.
By fusing the three elements of design, technology, and artwork under our know-how of tuning,we will create contents that the users who actually touches can really enjoy, and not to fall into a mere technological boast. We are confident that we have achieved an eminent standard in making "things happy to touch".
Moreover, our company's unique system which centrally manages from planning to graphics and programs consistently reduces development overhead to the limit. Therefore, we can respond flexibly to a variety of projects, such as ordering suddenly, short term development, offering reasonable solutions according to your budget.
Please feel free to contact us if you are interested in our business or the contents by viewing this site.
Thank you humbly.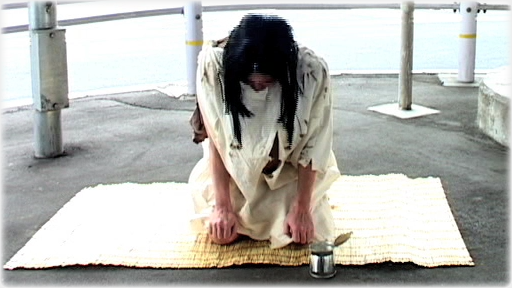 THE BUSINESS SCOPE
Smartphone Apps Production
We have many achievements in the production of real-time 3D games for Android / iOS using mainly Unity.
We have hit contents both in Japan and abroad, including our unique claw crane game series which has reached 6 million downloads in total, "Cache Dozer" series of over 1.5 million. And our order-made app for a customer made a top of the store rankings.
We are sure that we will not disappoint you for the creation of casual gaming apps with a view of the world wide.
HTML5 Canvas (CreateJS etc.) Content Production
It is not hard to imagine that HTML5 will be the main axis of the frontend in fields such as RIA, PWA, which are expected to rise on behalf of the install apps.
This is also a stage where our over 20 years of experience and know-how about shockwave, flash etc. will be fully utilized.
Especially, game content development using the CreateJS library has a very high affinity with Flash creators, and in this market which is relatively confused at present, we have a big advantage.
Planning, scenario production, and direction
The concept work whole of the games, which are the Internet basic, PC, consumar gamebox, arcade, or the entertainment contents general, we can provide.
Our planner is a game designer coming from of the arcade games, has results that take charge of the planning and the direction of popular games such as 'the Outfoxies', 'My Angels', 'Dancing Eyes' and 'Brain Training' etc..
If you are searching for a original, distinguished contents that do not exist in competitor, or an optimum solution in limited budget condition or special situation, please contact us.
Computer graphics production
We offer the graphics data in various formats including 3DCG using Maya.
Especially, for interactive contents of the game etc. , making motions and animations needs a special sense and the technique. Our company will offer the data of the best, maximum quality to such a limited range of the usage.
Flash contents production
We undertake the production of high quality contents using Adobe flash.
Using in addition to the advanced programming tecnique, surrounding technologies of the computer graphics and the Web application, etc.,We deliver a luxurious user experience.
Especially, our game production receives high acclaim.
Mobile flash(flash lite) contents production
We receive contents productions of portable games etc. using flash lite.
We have been doing works using this since the dawn of this technology, and have the accumulation of large knowhow.
With both rich expression under limited machine environment,high playabilities that only game production specialty company can offer, we think that we can surely provide contents that satisfy you.
shockwave(Director) contents production
By using shockwave technology, it becomes possible to operate high-quality, real-time, 3D interactive image on Web browsers, which is impossible using only flash.
Moreover, cheap, high-quality 3D contents can be included in a stand-alone package such as CD-ROM.
We are working on this technology from at first of establishment in our company.
Web application (servlet and jsp, etc.) production
Now, the construction of online services is becoming indispensable in not only the business support usage but also the field of a digital entertainment.
Our company seriously work on the development of such "frivolous" Web application.
We will offer not only excellent business logics but also easy-to-use front end usabilities with the sense of fun overflows which we cultivated by the game development experience during 20 years.
Web site production
There are various qualifications to make excellent Web sites, we think, especially for the client who values the user experience, to achieve the easiness of inspection, the impact and the play mind is important.
To produce the site where such things are achieved, please order to our company.
COMPANY INFORMATIONS
Company Outline
company name
POINTZERO COMPANY
corporate number
9020002052863
establishment date
May,1997
capital
3 million yen
number of employees
1
promoter
Masateru Umeda
postal address
ZIP 222-0026
1002-4 Shinohara-Cho, Kouhoku-ku, Yokohama, Kanagawa, Japan
main client
Google LLC
Apple Inc.
Amazon.com, Inc.
Representative's Bio

Masateru Umeda
Born in 1966
1990
Won the honarable mention of Teater Echo creative play recruitment.
1991
Graduated from the first literature department of Waseda University.
1991
Joined NAMCO Corporation.
1996
Established Noise Company.
1997
Established PointZero Company.
Main work history
1994
the Outfoxies
Planner, Designer, Director
1996
Parenting Quiz My Angel
Planner, Designer, Director
1996
Dancing Eyes
Planner, Designer, Director
2002
Cosmic Batter Defence
Planner, Designer, Programmer, Artwork
2007
METALIX TD
Planner, Designer, Programmer, Artwork
2007
Dr. Kawashima's All-Brain Training for everyone
Planner, Director
2012
MONEY PUSHER USD
Planner, Designer, Programmer, Artwork
2013
Limp Zoo
Planner, Designer, Programmer, Artwork
Total number of other works 160 or more.
CONTACT
For inquire us, to the following address.
| | |
| --- | --- |
| E-Mail | |
| Phone | 81-45-421-4599 |
PRIVACY POLICY
To view our privacy policy, please follow this link.