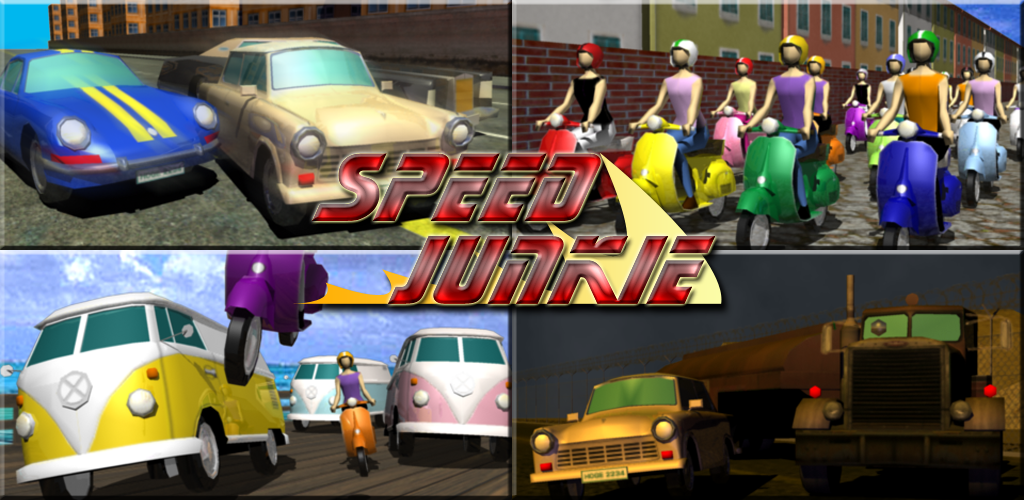 Experience the Ultimate High Speed!
The innovative racing game nobody has seen.
"Speed Junkie" is a simple race game with a brand new system. You drive your own car gathering speed by getting items, until unrealistic ultra high-speed, by the easy operation of leaning your device.
Enjoy the ultra high-speed invigoration, the ultra high-speed thrill, and the unique strategy distinguished from common race games.
Win various races in varied race mode.
Collect cars and trophies with variety of over 100.
Play for FREE. Download Now!
"Speed Junkie" is a Free App.
To play this game, please follow the links below.